Help Us Make Digging Into History A Success!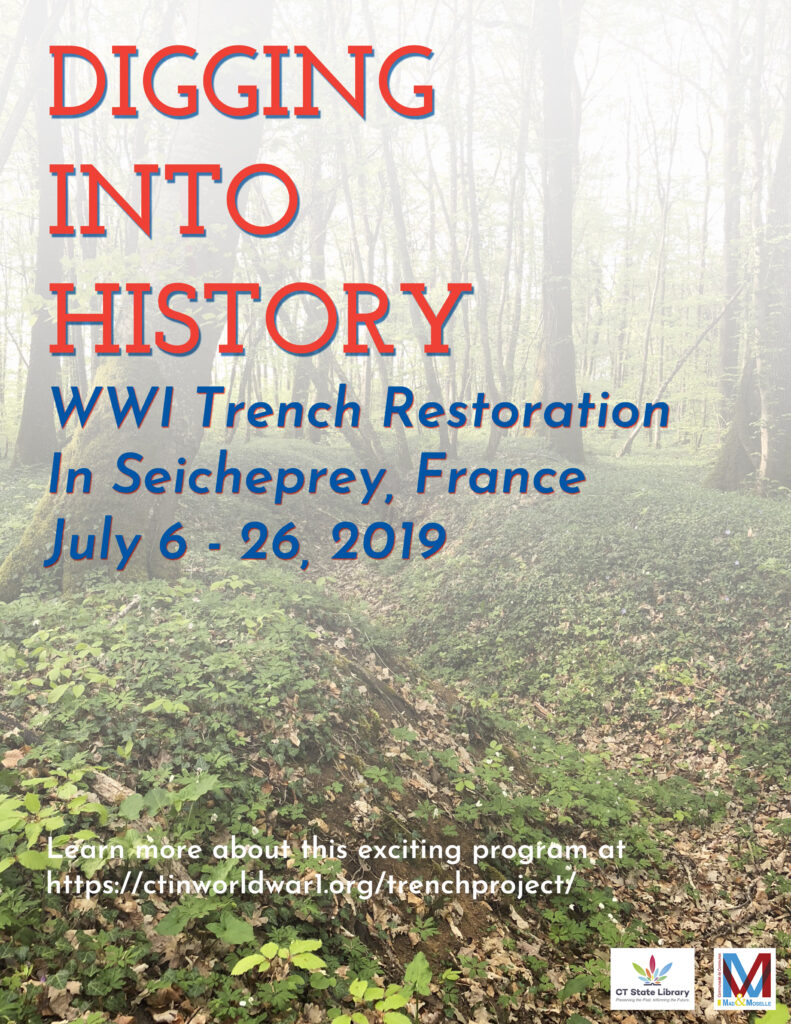 More than 3,000 seasoned German troops launched their first offensive against newly arrived American troops in Seicheprey, France on April 20, 1918. Those American troops were primarily Connecticut men from the 102nd Infantry Regiment who had just recently moved to this "quiet sector" but that morning they fought a battle our small state would not soon forget. Connecticut lost 81 young men that day and hundreds more were wounded or captured. The memory of this battle on the men who fought was so strong that they continued to commemorate it for decades. In memory of the battle Connecticut raised $5000 to help restore the water supply as the village was rebuilt and installed a fountain in 1923 with a plaque commemorating the friendship between the people of Connecticut and the people of Seicheprey. On the 100th anniversary of this battle we re-established that friendship and Digging Into History will continue to build and strengthen those ties.
This summer the Connecticut Heritage Foundation, on behalf of the Connecticut State Library, is bringing 15 Connecticut high school students on a community service trip to Seicheprey. The students will work alongside 15-20 French students under the direction of local historians to restore a section of trench once occupied by Connecticut soldiers of the 102nd Infantry Regiment. The restored trench will be a historic site for tourists to visit and learn about this important battle and American contributions to the war.
Acceptance into this program was competitive with students from across the state writing essays and providing recommendations from teachers and community leaders. We were able to assemble a diverse group of students who are excited to take part in this innovative learning opportunity. Students will learn about the war, Connecticut's contributions, and will work with the descendants of the men who fought and died in Seicheprey to learn about individual experiences. Upon their return they will share their experiences with those descendants, their schools, their communities and our state.
You can help strengthen the friendship between our state and Seicheprey by donating to this program. The cost of this is considerable at $3406 and our students could use your help to ensure they are able to participate! Each donation will help us offset the cost for students to participate and excess funds may be used to provide necessary supplies such as bedding or sunscreen. Donations to the scholarship fund will be evenly disbursed to all students, unless otherwise directed. If you would like to donate to a particular student, or a student from a particular town please note that in the donation form. To see a list of students and the towns and schools they are coming from please visit https://ctinworldwar1.org/trenchproject/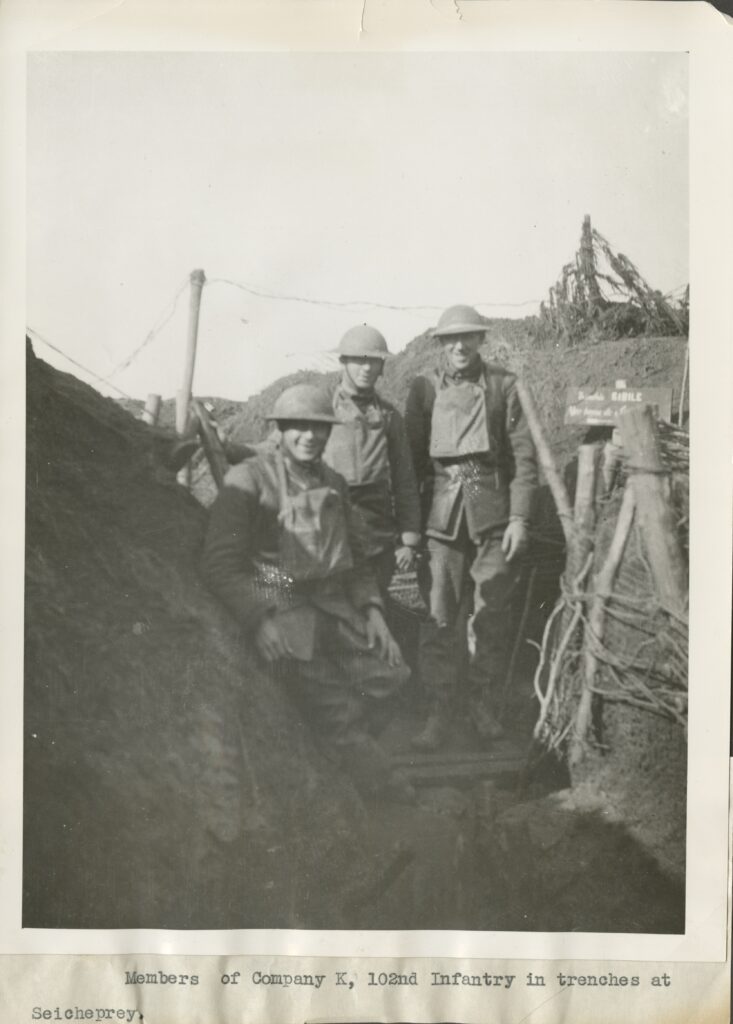 We'll be getting a page up on our CTinWorldWar1 website where we will list our scholarship donors. We will also acknowledge your generous donation during the WWI Day we are planning for this fall where our students will present their experiences.
To learn more about sponsoring a student or to make a donation via check or money order please contact Christine Pittsley at 860-757-6517 or at christine.pittsley@ct.gov or visit https://ctinworldwar1.org/trenchproject/